Free internet games
Inside
Web Games
section you'll find a collection of games and advergames, made by Officine Pixel for his clients, you can play directly on your brower. New games are added on regular basis, so, check it out frequently.
Some of them are listed here below: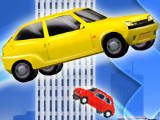 Jump! They are determined to kill you! Your only chance to survive is to escape from your chasers by accomplishing each mission. You have no weapons, get rid of enemies by hitting them from above.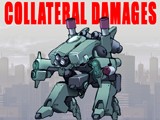 Pilot a giant combat robot and destroy everything you encounter on your path.
Jaspy is a kiddy caveman who loves eat egs at lunch. Jump from one cloud to the next and try climbing the higher peak, where pterodactyls deposed their prelibate eggs.