Free internet games
Inside
Web Games
section you'll find a collection of games and advergames, made by Officine Pixel for his clients, you can play directly on your brower. New games are added on regular basis, so, check it out frequently.
Some of them are listed here below: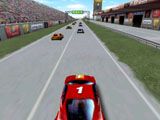 FFX Racing is a 3D racing game set in the countryside. Your only chance to win is to get to the finish line before any of the other cars. Use ramps to jump over and overtake other drivers. Good luck!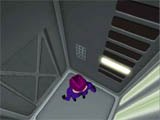 Still in developing stage, it's a first person exploration game featuring cinematic cut scenes. You are a spy girl and your mission is to stole important secrets from laboratory. Explore corridors and find the way to the super computer room. When objects light up, press space bar to interact with them.
Dr. Noise has stolen all the music from planet earth. Captain DJ needs your help to accomplish his mission and set free the music back again.